BIG KIBINAI
tel. +37069061010 , info@kibinaivilniuje.lt, info@kibinaitrakuose.lt
We speak Lithuanian, English, Polish, Russian.
Normally sized kibinai
LARGE KIBINAI – 10pcs. Of such kibinai weigh over 1kg.
EASY TO KNOW AND EASY TO EAT, TO TREAT FRIENDS AND VARIOUS GUESTS, TO TAKE TO WORK, TO CELEBRATE BIRTHDAY.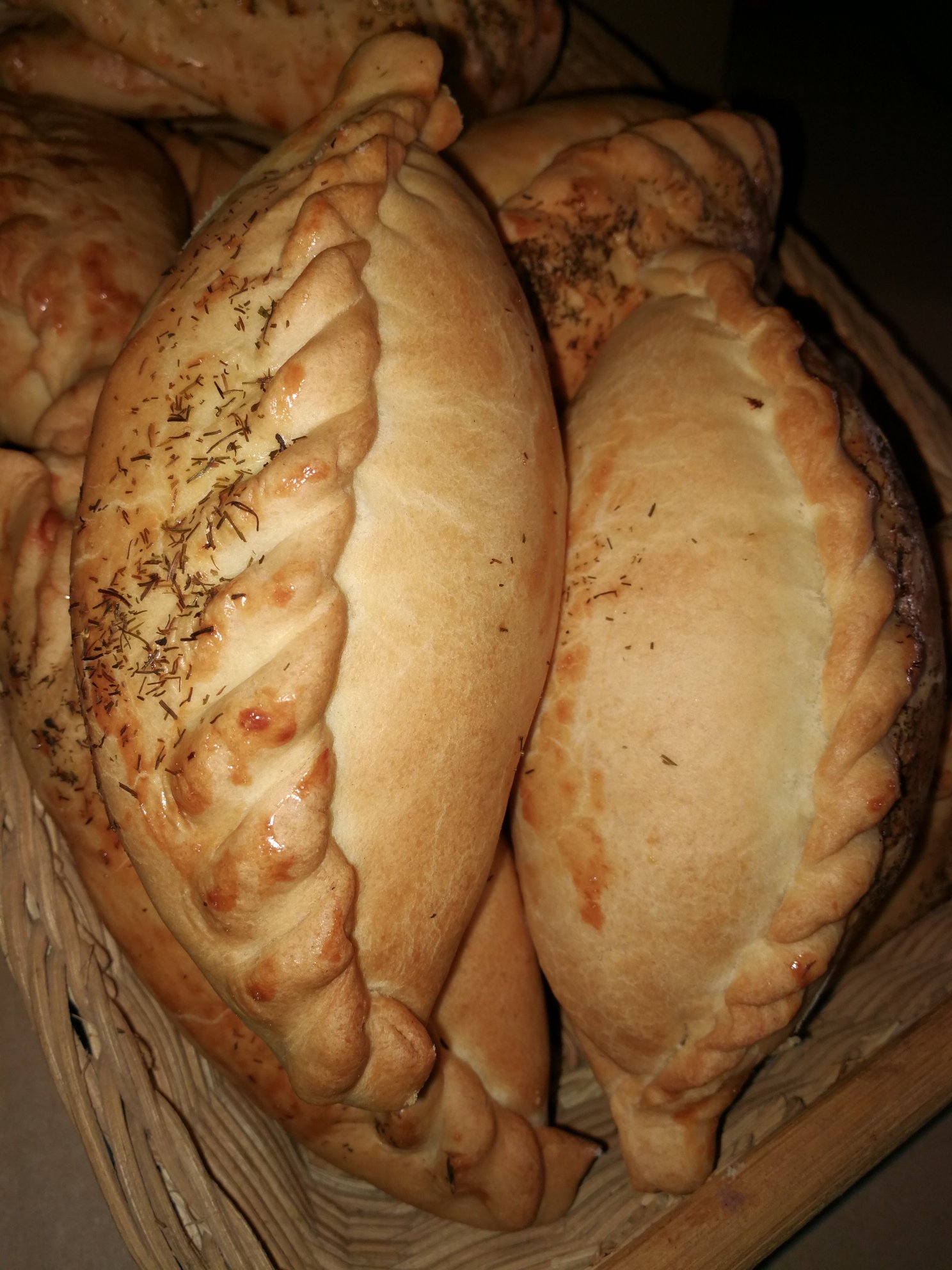 In short, it is suitable for a variety of occasions and it is suitable for a variety for different occasions.
Saved recipe. Normal, delicious, clear and right composition. You will praise us 🙂
Important: We have only right the chopped meat. Feel the difference. It's not the same thing as a mincemeat.
CHOOSE YOURSELF THE MOST TASTY FILLING
FILLINGS AND PRICES (menu):
Kibinai with pork – 2,60
Kibinai with pork and cabbage – 2.60
Kibinai with mushrooms – 2.60
Kibinai with vegetables – 2.60
Kibinai with curds – 2.60
Kibinai with curds and spinach -2.60
Kibinai with chicken (chopped chicken fillet) – 2.80
Kibinai with chicken and cheese (chopped chicken fillet) – 3,00
Kibinai with chicken and mushrooms (chopped chicken fillet) – 2.80
Kibinai with chicken and cheese (chopped chicken fillet)- 3.00
Kibinai with turkey – 3.00
Kibinai with turkey and mushrooms – 3.00
Kibinai with beef – 3.50
Kibinai with lamb – 3.80
Kibinai with veal – 3.50
Big vegetarian kibinai – 2.60
SWEET KIBINAI:
KIBINAI with sweet stuffings (curds, fruit, cinnamon) – 2.60