SMALL KIBINAI
tel. +37069061010 , info@kibinaivilniuje.lt, info@kibinaitrakuose.lt
We speak Lithuanian, English, Polish, Russian.
Some bites KIBINAI:
(mini kibinai, little kibinai – we can use various names, but the fact is that children and organizers of various events and celebrations like it).
Small (mini) kibinai – small and fat. 20pcs Of such kibinai weigh over 1kg.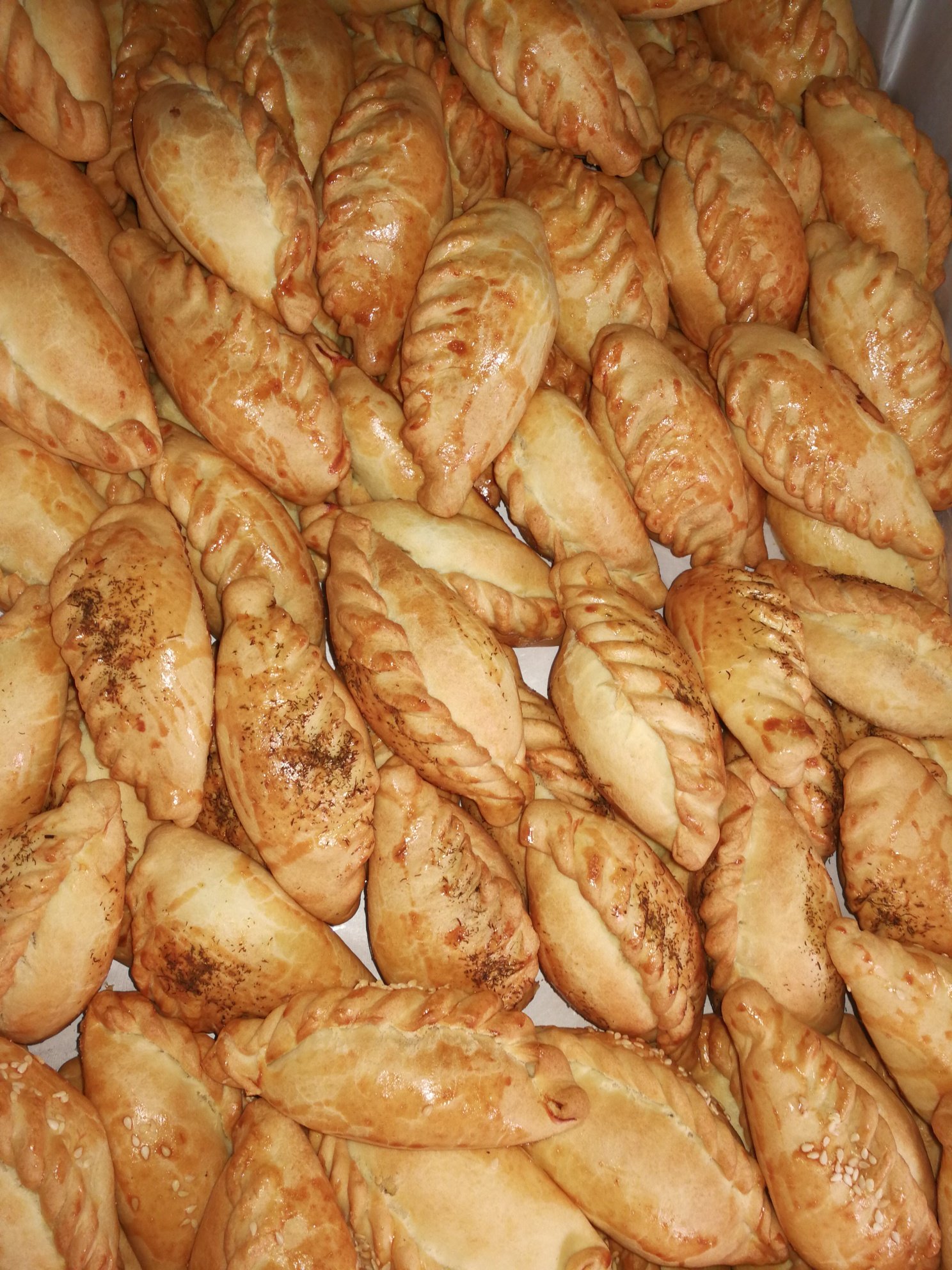 Small kibineliai,  children kibinukai, mini kibinai (order tel. 869061010, www.trakukibinai.lt in Vilnius) are half that smaller than normal size kibinai.
EASY TO KNOW AND EASY TO EAT, TO TREAT FRIENDS AND VARIOUS GUESTS, TO TAKE TO WORK, TO CELEBRATE BIRTHDAY.
In short, it is suitable for a variety of occasions and it is suitable for a variety for different occasions.
Normal, delicious Traditional recipe. Clear and correct composition.
Important: We have only right the chopped meat. Feel the difference. It's not the same thing as a mincemeat.
LITTLE KIBINAI.MENU.
Choose the most delicious filling:
Kibinai with chopped pork – 1,60
Kibinai with chopped pork and mushrooms – 1,60
Kibinai with chopped pork and cabbage – 1,60
Kibinai with chopped pork and cheese – 1,70
Kibinai with chopped chicken fillet  – 1,70
Kibinai with chopped chicken fillet and mushrooms – 1,70
Kibinai with chopped chicken fillet and cheese – 1,80
Kibinai with curds – 1,60
Kibinai with curds and spinach – 1,60
Kibinai with sweet curds – 1,60 (sweet stuffing)
Kibinai with curds and raisins – 1,60 (sweet stuffing)
Kibinai with curds and bananas – 1,60 (sweet stuffing)
Kibinai with bananas – 1,60 (sweet stuffing)
Kibinai with apples and cinnamon – 1,60 (sweet stuffing)
Kibinai with vegetables – 1,60
Kibinai with mushrooms  – 1,60
Kibinai with turkey – 1,80
Kibinai with turkey and mushrooms – 1,80
Kibinai with beef – 2,00
Kibinai with lamb – 2,20
Kibinai with veal – 2,00