Menu
KIBINAI, SIMTALAPIAI, SAKOCIAI and other
 tel. +37069061010 , info@kibinaivilniuje.lt, www.trakukibinai.lt
We speak Lithuanian, English, Polish, Russian.
We understand what kibinai are special, and we know what you need:

For eyes – the shape and size are important;
For nose – pleasant and appetite evocative smell is important;
For belly – right and usual food is important;
For tongue – wonderful taste is important.
Usual and very tasty KIBINAI FILLINGS
ESPECIALLY FABULOUSLY TASTY KIBINAI FILLINGS:
pork, pork and cabbage, pork and cheese, beef, chicken, turkey, veal, vegetables, mushrooms, curds, curds with spinach, sausage
ESPECIALLY FABULOUSLY TASTY SWEET KIBINAI FILLINGS:
sweet curds, sweet curds with bananas, sweet curds with raisins, apple and cinnamon
SMALLER KIBINAI (not only for children): with correctly chopped meat  or other filling – 0,95Eur
Favourite and popular:
Small several bites kibinai (with cottage cheese – spinach, sausage, cabbage, mushrooms) – 0,95 Euro
Small several bites kibinai (with pork and cheese) – 1,05 Euro.
Small several bites kibinai (with chicken ) – 1,05 Euro.
Smaller – kibinai for several bits. Children, festival organizers like such kibinai and all who will taste it.
USUAL SIZE LARGE KIBINAI
Kibinai with pork (chopped meat) – 1,55 Euro very tasty, the most popular

Kibinai with chicken meat (chopped chicken fillet) – 1,85 Euro very tasty, very popular
Kibinai with pork and cabbage (chopped meat) – 1,55 Euro.
Kibinai with pork and cheese (chopped meat) –– 1,85 Euro.
Kibinai with chicken meat and champignons (chopped chicken fillet) – 1,95 Euro very tasty !!!
Kibinai with champignons– 1,55 Euro.

Kibinai with vegetables – 1,55 Euro.
Kibinai with cottage cheese – 1,55 Euro.
Kibinai with cottage cheese and spinach – 1,55 Euro.
Kibinai with turkey meat – 1.95 Eur
Kibinai with beef – 2.35 Eur
Kibinai with lamb – 2.35 Eur
Kibinai with veal – 2.50 Eur
Eur
Empanada:
big patty, Latin America breath
Kibinai with sweet fillings (curds, fruit, cinnamon) – smaller – 0,95Eur, bigger – 1,55Eur
OTHER (also with love, responsible handmade work)
The cookies are fabulously delicious with sweet stuffing from curds or apple with cinnamon
1 kg – 12,10Eur
100 g-1,21 Eur
Fried bread with garlic
1kg – 8,60Eur
100 g – 0,86Eur
Simtalapis and homemade shakotis "From childhood"
1kg – 20,00Eur / shakotis for celebrations – 25,10Eur
The best composition: wheat flour of the highest quality, real butter, sour cream, eggs, vanilla sugar. Everything is authentic and tasty.
We accept orders for shakotis. Shakotis covered with chocolate or white glaze and decorated with flowers. Other decorative items can be ordered, depending on the occasion.
In addition:
Kibinai are cooked with various fillings. Kibinai with animal meat and other stuffing, not mentioned in the menu, should be ordered in advance 2-3 days.
BROTH AND DRINKS
BROTH
234ml – 1,00Eur 473ml – 1,35Eur
BROTH (with dill or spinach) 234ml – 1,15Eur 473ml – 1,45Eur
Ecological tea (ingredients: apples, raisins, chokeberry, hawthorn, hibiscus, rowan berries, pears, raspberry berries and leaves) or thyme, chamomile. Healthy, tasty
234ml – 1,15Eur 473ml – 1,45Eur
0,33l Cola cola, Fanta, Sprite   – 0,85 Eur
0,33l Pepsi cola, Mirinda,7 Up, Enjoy – 0,85 Eur
– can deposit – 0,1 Eur
various packaging and other drinks: water, tea, juice, kvass
BEER is sold only in take-out place!
We combined the mastery of some cooks in order to offer fresh and delicious food.
Bakery handmade !!!
Realizing that customers' needs and tastes are different, we offer different quantities of different types of flasks (according to price and composition) and products from the main and additional menus according to each need (ask):
Warm crib delivery and spec. Orders.
Kibinai with various stuffings. Big pies, bayas, cebureks, fijians, cookies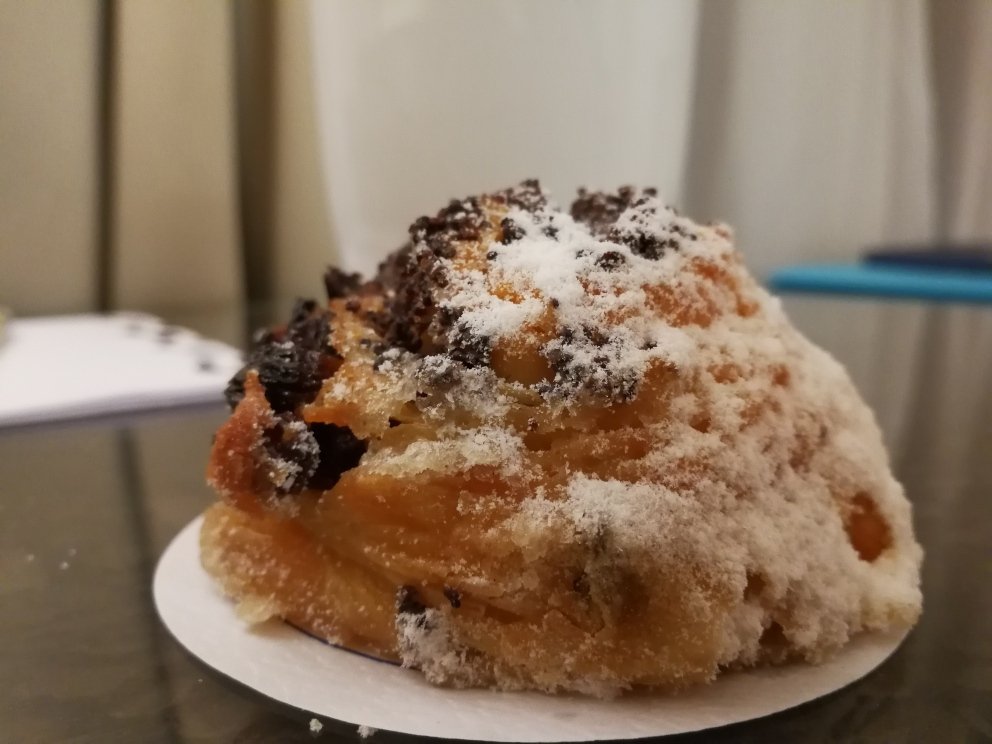 Choose, ask, advice
1. Choose. For each person it is important to have the option. Even more important to have the alternatives of right choice. When we love food, we love and ourselves. No matter what filling you choose for kibinai – all prepared with love, all special and unique. Therefore, we believe that no matter you choose from a variety of fillings you will not regret it, because our kibinai fabulously delicious and impressive.
2. Ask. When so much of everything, it is hard to choose. Very often this happens, and nothing is terrible. It is important that there is a choice, and all choices are correct, because all kibinai are just extremely tasty. You can not choose? We will be happy to help, advise, orient. Call or e-mail. For us it is easy, we are pleased. Thank you for your interest and ask. Only You, Dear customers, help to develop and grow, not to be afraid to make mistakes and develop.
3. Consult. Lost in the sea of flavors? You are organizing a celebration, a party, seminar or other commotion? Do you want to treat yourself or other people? Perhaps you only know your budget and how many people you will have to feed tasty? Maybe you know nothing or simply do not know what you want? Consult. It does not cost anything, but we will be very glad that you trust us. We know what kibinai or kits are the most popular in the children's festival, what people order for birthdays and seminars, what are the favorite choice of companies. We will find based on your individual needs and capabilities. Consult. We can offer you the correct advice and help.