Shakotis
tel. +37069061010 , info@kibinaivilniuje.lt, info@kibinaitrakuose.lt
We speak Lithuanian, English, Polish, Russian.
Shakotis "From childhood"
We have many manufacturers of shakotis. Looks good. The price and the shape or the packaging are also competing, but we say: look at the composition. Everything is simple and clear with us. The true composition is the use of non-margarine and butter with preserved traditional production technology. This shakotis will appeal to those who miss the traditional simplicity and sincere added flavor. We can buy the most diverse sweets with the most intricate names, but sometimes you want to come back to childhood and slice a piece of tepid or childish taste with tea or coffee. The festive table is also somewhat incomplete without a "bankuchen". Everything can be changed, at least for a moment to return to childhood, and at the festive table, you can help with the usual beauty of your favorite childhood memories. Maybe there are people who have no memories of the celebrations or the childhood memories with the sakotis? You are welcome, young generation! Everything can be changed. After all, everyone likes the natural fairy tale. Urgent changes and orders phone No. 869061010 or write the letter.
Shakotis "From childhood" Home Shakotis
1kg – 27,50Eur / shakotis for celebrations – 35,50Eur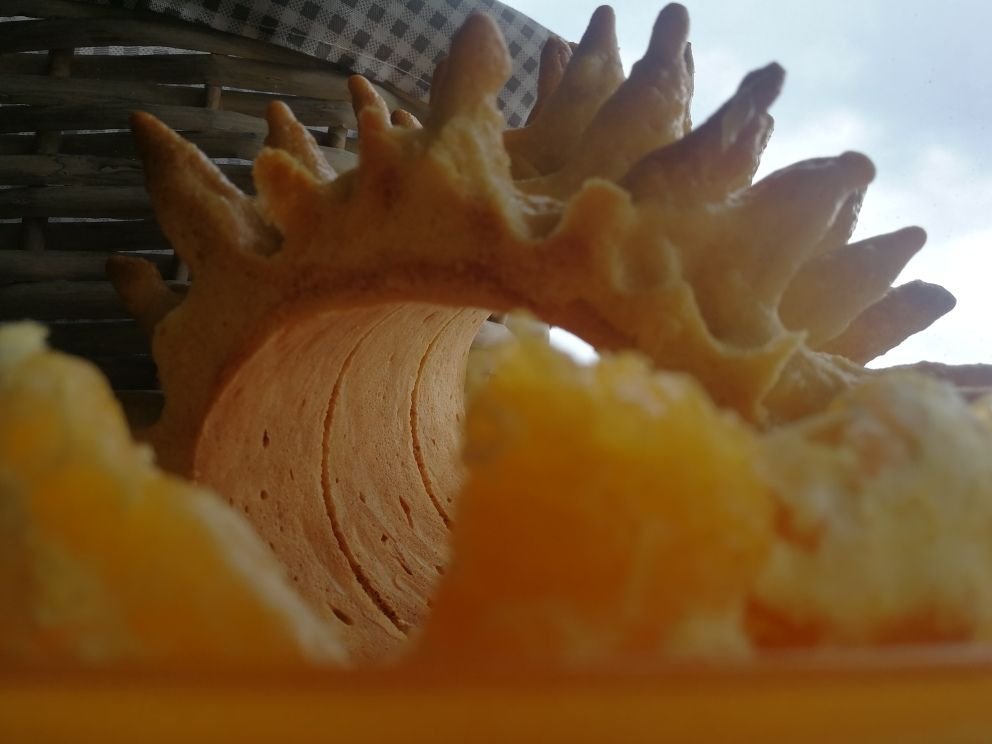 The best composition: wheat flour of the highest quality, real butter, sour cream, eggs, vanilla sugar. Everything is real and tasty.
We accept orders for festive shakotis. Shakotis, covered with chocolate or white glaze and decorated with flowers. You can order other additional elements of the decoration depending on the celebration.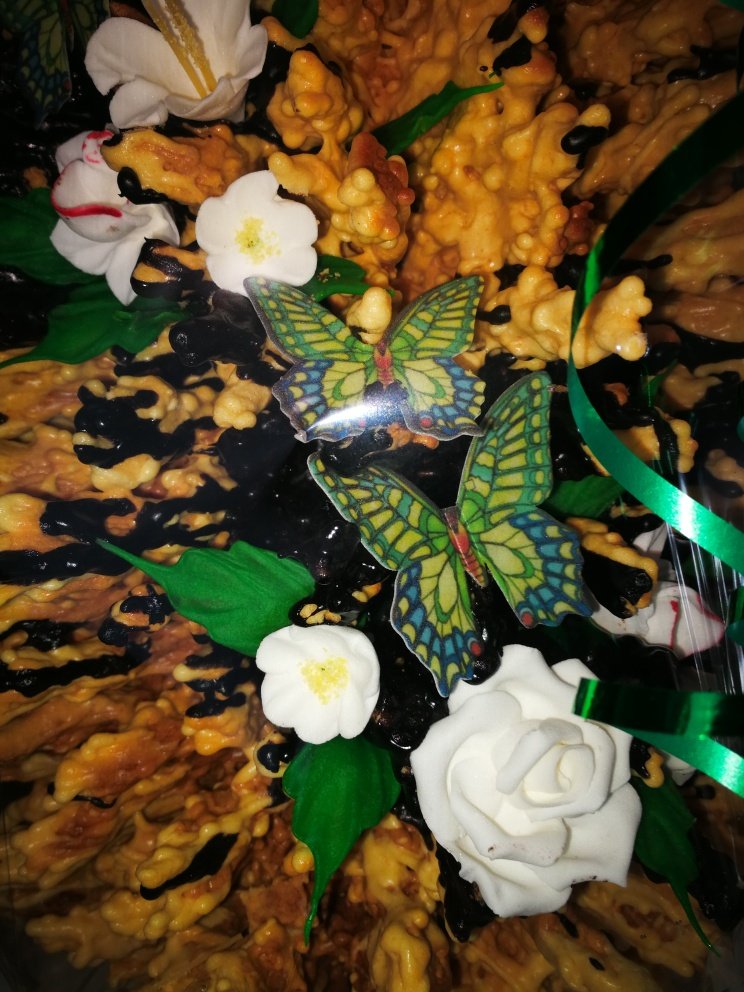 Packing of shakotis: usual cellophane packing (free of charge) or a cardboard box (2,00 – 6,00Eur, depending on the size).
Biscuit
Made with great love, handmade
With stuffing from cottage cheese or apples with cinnamon
1 kg – 22,50Eur
SAKOTIS IN VILNIUS SAKOTIS IN TRAKAI SAKOTIS IN LITHUANIA
GERMAN BANKUCHENAS AND SAKOTIS IN THE WORLD
THE MOST TASTY SAKOTIS LITHUANIAN SAKOTIS
CYLINDRICAL SAKOTIS FLAT SAKOTIS
Looking for sakotis in Vilnius or Trakai? For weddings, christening or other occasions? With or without decoration, large or small, but always delicious?
The most delicious sakotis is large, barbed, golden, cylindrical and crispy. We offer such sakotis on a wide variety of occasions, and smaller, but also barbed and crisp we offer to buy without a chance. Just to the coffee or tea. Special traditional production technology. Preserved special quality and taste. We want to give special attention to you, because we manufactured sakotis like for ourselves.
Call, please, order: +37069061010. Natural sakotis.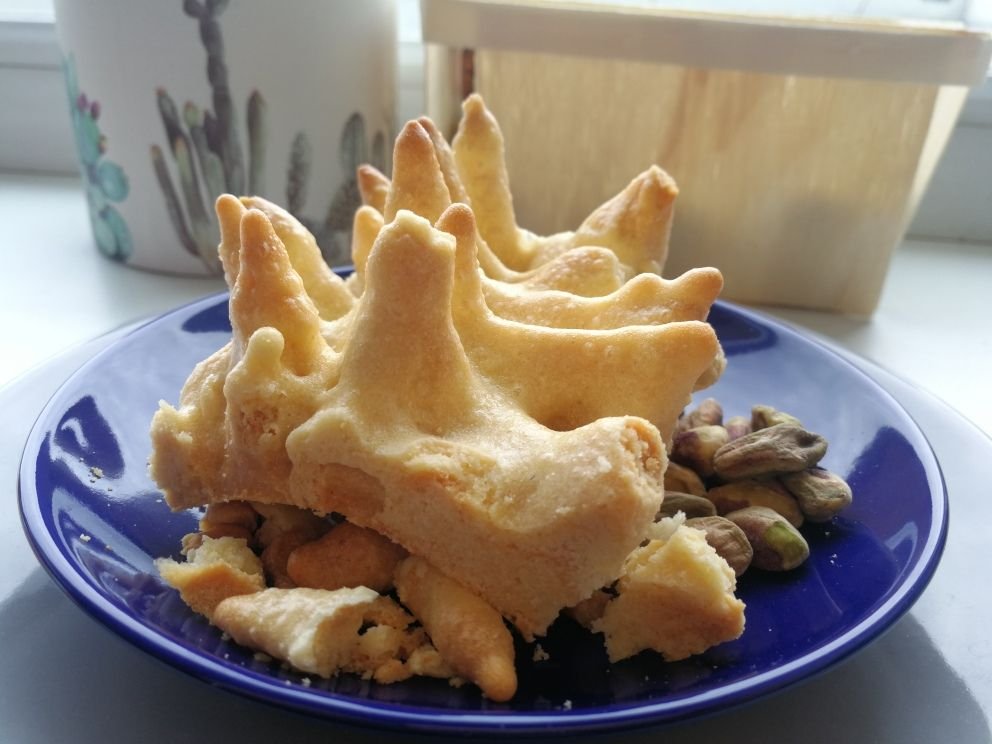 Correct and good composition. Made with love. Handmade. Traditions of culinary heritage.
We are talking about the sakotis in a rude, general and concise, what is interesting to know, and in general, what is the sakotis?
The sakotis may be low, high or very tall, cylindrical, hollowed branched. Such a sakotis is a traditional product of the history of Lithuanian gastronomy. Sakotis in Vilnius or Trakai is the same ethnic national dessert dish as Belarus, Poland or the rest of Lithuania, although its origins are German, but everything is consistent. The appearance of these delicacies may vary by country and region. Lithuanians do not hesitate to regard the sakotis as a national cuisine. We will examine if we deserve it, and we will look at the historical assumptions of the appearance of this delicacy.
Shakotis is a confectionery bakery and a traditional Lithuanian dessert dish, which is made in thin layers of dough. It can be said that it is a wedding decoration and delicious, as in Lithuania it is one of the most common wedding desserts. Shakotis like kibinai, dumplings, or cepelinai have been an integral part of the Lithuanian festive table since ancient times. This dessert is a unique achievement of the Lithuanian nation and a heritage product. This prickly beatiful dish is considered a part of the Lithuanian culinary history, a symbol of the curiosity of housewives, wedding gaspadyn and artisans' craftsmanship. Obviously, nowadays, the production of shakotis is gaining an entirely different degree – on an industrial scale, although the craftsmen and masters of shakotis have still survived. We offer to order and taste the natural shakotis "From childhood", tel .: 869061010.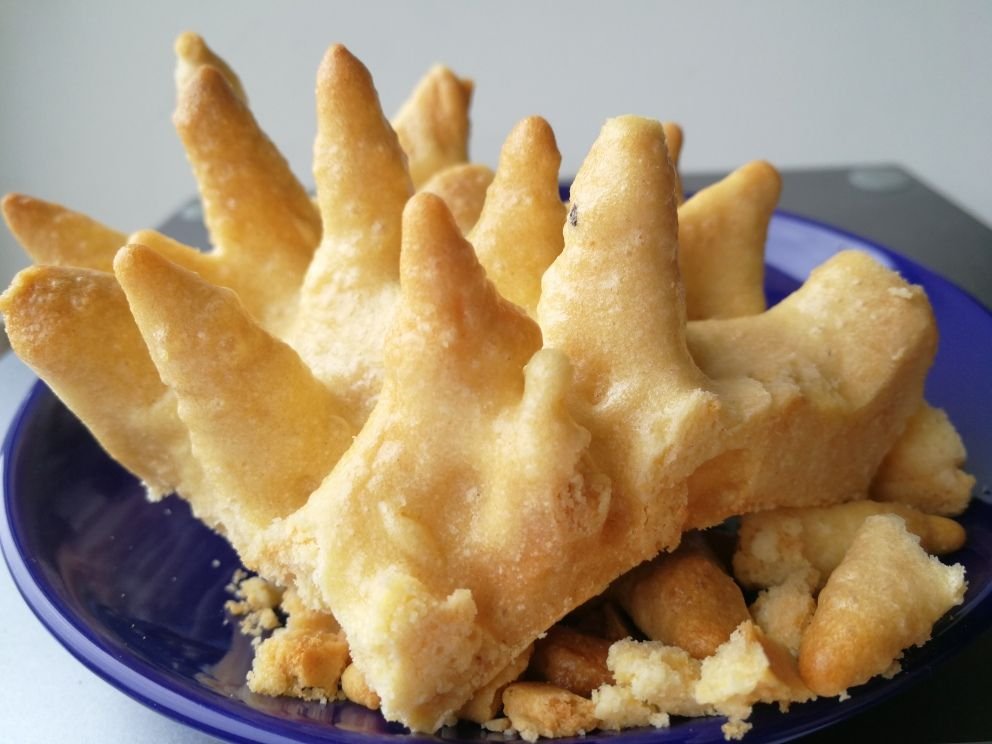 Now a bit of a story. The first book, which refers to the Baumkuchen and its recipe, was written in 1581 and was called "Ein new Kochbuch". The author of the recipe is a professional Bohemian cook Marks Rumpolt.
When did the shakotis appear in Lithuania? It is believed that the shakotis came to Lithuania at the end of the 19th century and the beginning of 20th century at and baked in the monasteries. There were many dishes that appeared in the monasteries and took root in Lithuania. It is precisely the monasteries and the nobility who are likely to absorb the best practices and culinary trends in other European countries.
This widespread dessert based on the country is likely to be taken from the German nation. Sometimes it is also called a spoken word, commonly referred to as "Bankuchen" ("Baumkuchen"). This name comes from the German name of the dessert dish, Baumkuchen, which was probably the forerunner of shakotis and the inspiration for pastry masters. Secret or public secret, but the Lithuanian national shakotis is probably the kind of German-made famous baumkuchen culinary dish. Its German meaning is tree + cake. When cutting this shakotis, you can see a laminated inner structure resembling a woody rye, which made the bakery named Baumkuchen.
It's normal and even very fun to get the best biscuits and tastes from our neighbors. Exports of the same confectionery culture we give and enjoy ourselves when our national dishes are eaten or loved in other countries. Of course, the dishes in a foreign country usually come with some local variations of taste makers based on people's hobbies and eating habits. Eg: didzkukuliai or "cepelinai" in Poland are usually served with cabbage salad (polish: surówka). Cepelinai, although it is a very Lithuanian dish, but the origin of cepelin is probably also German (after all, the name of the cepelin originated from the German Zeppelin). It's such a short tour of cepelins, but let's go back to the shakotis. Let's talk about the shape of a shakotis. The shakotis in Lithuania is similar to a tree with many branches. Similar shapes are also the Polish shakotis (polka sękacz), but it usually does not have as many hives as Lithuanian.
Our "Lithuanian" shakotis is cylindrical and can be of different sizes and thicknesses.
The shakotis, like a dessert dish, is shaped like spruce in its shape, and its stubble dough needles resemble branches. To count how many times the dough has been cast, you need to make a cross section of the baking tray. We produce a variety of sizes, but most of them are single-pockets. They have a mild flavor, aroma or a distinctive unique flavor (vanilla sugar is added as a constituent ingredient), because they are made from traditional products using traditional technology – brittle shakotis. Fragile shakotis are those for which production even more eggs are added than usual. It is clear that some people like the fragile shakotis, others like soft and slightly tasty delicious shakotis.
The traditional, fractious shakotis is a handmade gourmet that is highly appreciated and loved by everyone.
It is worth noting that only a very large number of eggs (25-60 eggs per kilogram of flour), butter (or margarine), sugar, vanilla sugar or honey, flour and sour cream are used in their production.
How to make our most praised and so liked shakotis?
First of all, butter is mixed with sugar (margarine may also be used), but we emphasize the butter. It's old and usual. Then add flour, eggs, sour cream and everything is flushed. Priority is not required. Then the dough is poured. It needs to be filled in a frying oven with a rotating base or on a specially prepared swirling spit. A thin layer of dough is placed on the previously baked layer, which turns the cheesecake until it acquires a characteristic golden hue. Then put the layer of dough again and bake again, and this repeat the cycle until it reaches the desired size and diameter. This causes rings of shakotis, like a real tree. This allows you to count the number of times the shakotis has been poured. It depends on the thickness and weight of the shakotis.
The dough is exposed to heat from the oven and is frozen. Dough remains on the bottom of the tin. Shakotis is baked for 45-55 minutes, and then cut.
For weddings or other big celebration, the shakotis is decorated with chocolate or other various decorations according to the craftsmanship of the gaspadyn and customers' wishes.
Shakotis in the world
Shakotis – not only traditional Lithuanian bakery. We have already talked about bankuchen in Germany, but having traveled around the world, we will see that bakery-like baked goods are baked in other countries and not necessarily in Europe. We can distinguish Japan, Sweden, Portugal, Hungary, Romania, Belarus, Poland, Latvia. Clearly, these products differ in different countries, because they have only the traditional confectionery characteristic of this country. We are convinced that Lithuanian shakotis are special, even compared to the whole world culinary heritage. Why do our shakotis is the most tasty, fragile and the best? We believe that the specificity of this kind of shakotis lies in the appearance, in taste, and in the love with which it is made. The long expiration date determines the popularity of the shakotis in the global market as well. Fabulously tasty and practical.
Lithuanian shakotis. Polish shakotis. Belarusian shakotis. German shakotis.. Let's look not only at ourselves, but also in our neighbors. The most important similarities or differences between shakotis. Recognize, after all, interestingly. At the Fair, there's a shakotis. Looking and you already know, or at least you can guess which country came from this country, or maybe it's a local, delicious, prickly beauties?
From the traditional Lithuanian shakotis, Polish and German differ only in their shape, and the processes of cooking are very similar. The German may be completely without needles, and the Poles probably will not have such small claws as Lithuanians. The Belarusian shakotis has a high sugar content.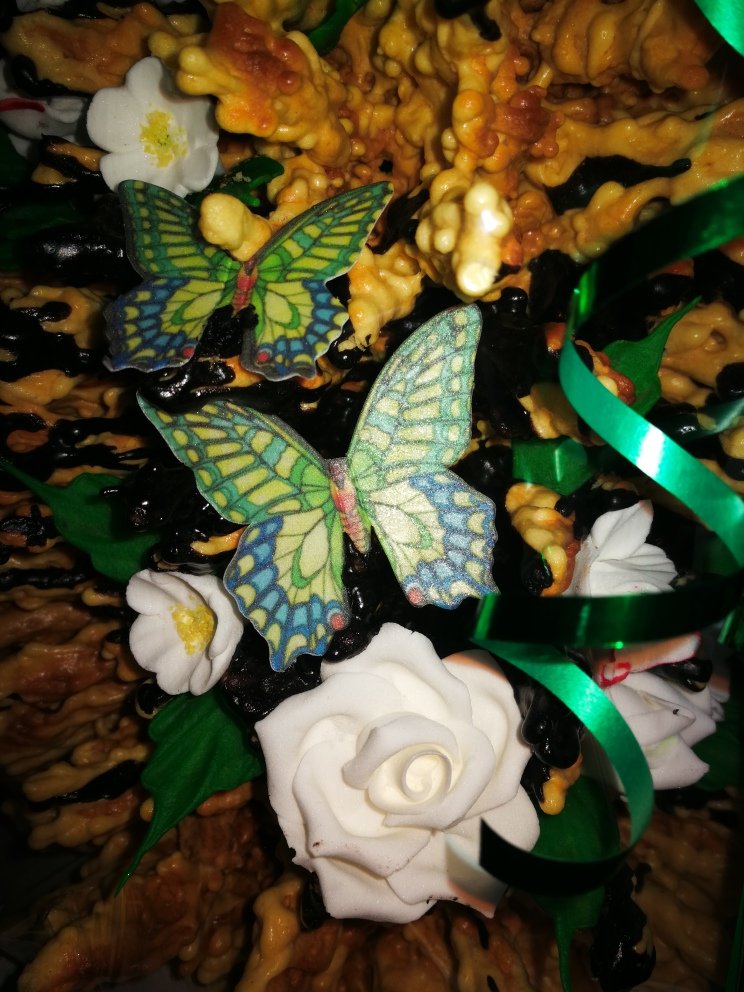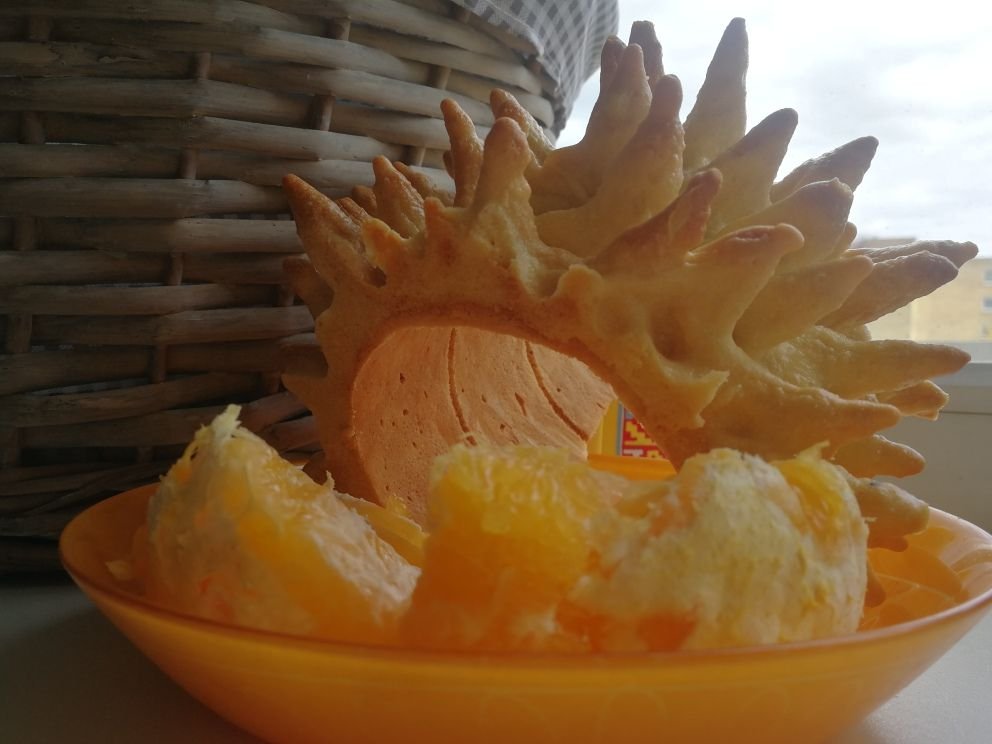 VIRTUAL TYPES:
Cylindrical shakotis;
Flat shakotis.
Typically, the shakotis are cylindrical in shape. The shape of the cylinder partly defines the manufacturer's level of craftsmanship as special tools are needed to make such a scoop, but a well-known and simpler variant of the scotch, when the layers are obtained horizontally and flat. This shakotis is made without a spatula. On the baking dish add the dough and bake. When one layer is baked, then add a new layer of dough and bake again until the branch grows in the required size and thickness. This cake is commonly referred to as a flat skewer. Everyone can make it or try to bake at least, because the flat shakotis can also be produced at home (eg in the oven). The cylindrical shakotis can only be made with a special oven suitable for it.
We looked at the origins and appearances of a shakotis from a historic sculpture in Lithuania, and now we will present some recipes for this tasting. You will be delicious, like two honey, and if you try to make buckets, order briquettes in Vilnius or Trakai. Tel. 869061010.
RECEPT. Cook at home.
Flat shakotis recipe. The production will require 6 eggs, 3 tablespoons of sour cream and the following ingredients:
200 g flour;
200 g sugar;
150 g of butter;
150 g of starch.
The butter needs to be thawed to room temperature and removed only with sugar, or you can further remove it with vanilla sugar to taste.
Then separate the egg yolks from the protein.
Put one yolk in butter and sugar and pour until all is added.
Stir cream with flour and starch. Mix thoroughly. Pour the whipped protein into rigid foam and stir the whole dough slowly.
Rinse the baking sheet with baking paper. Pour a few tablespoons of dough and spread it in a thin layer.
Heat the oven from the top and cook until it's browned.
Then topple several tablespoons of dough again and lay it down, repeating this cycle until the dough is complete.
Simple process. Simple composition. Crazy!
Lovely, share your recipe for your sketch. We will necessarily declare it. Share the best ideas.